3/23.sat - 3/29.fri
"Wasedashochiku Classics" Special Program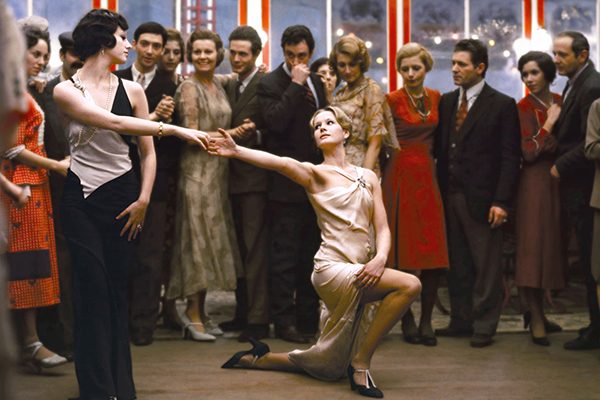 The Conformist
(1970 Italy | France | West Germany 115min DCP)

Director: Bernardo Bertolucci
Cast: Jean-Louis Trintignant, Stefania Sandrelli, Gastone Moschin
Language: Italian | French | Latin | Chinese
Original title: Il conformista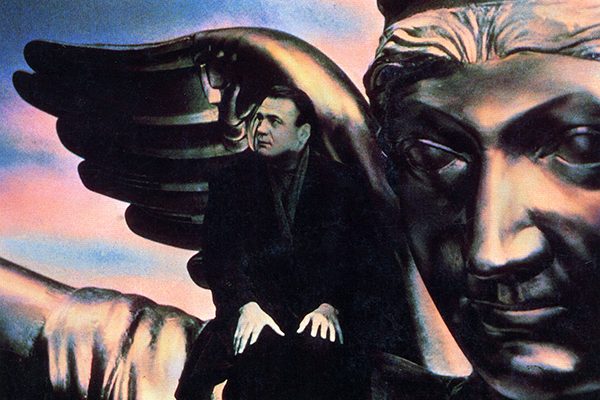 Wings of Desire
(1987 West Germany | France 127min Blu-ray)

Director: Wim Wenders
Cast: Bruno Ganz, Solveig Dommartin, Otto Sander, Peter Falk
Language: German | English | French | Turkish | Hebrew | Spanish | Japanese
Original title: Der Himmel über Berlin
3/23~3/25
The Conformist
13:10
Wings of Desire
10:40
15:25 ~17:40
3/26~3/29
The Conformist
13:05
17:40
Wings of Desire
10:40
15:15
19:50 ~22:05
3/23.sat - 3/25.mon
Waseda Univercity Special Program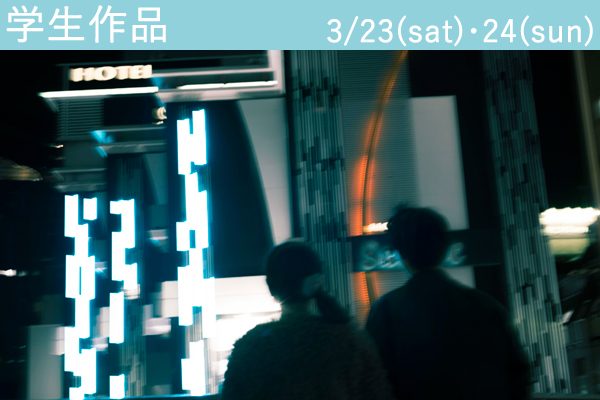 Mogura
(2018 Japan 36min Blu-ray)

Director: Miyoh Yamaura
Casts: Sakiko Kato, Satoshi Mitsu, Sae Kawakubo
Language: Japanese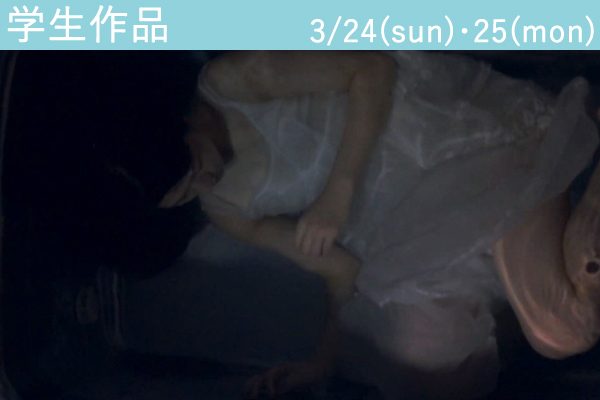 Tataete
(2018 Japan 26min Blu-ray)

Director: Sonoko Hayasaka
Casts: Manami Usamaru, Tomokazu Yamaguchi, Miho Fujiwara
Language: Japanese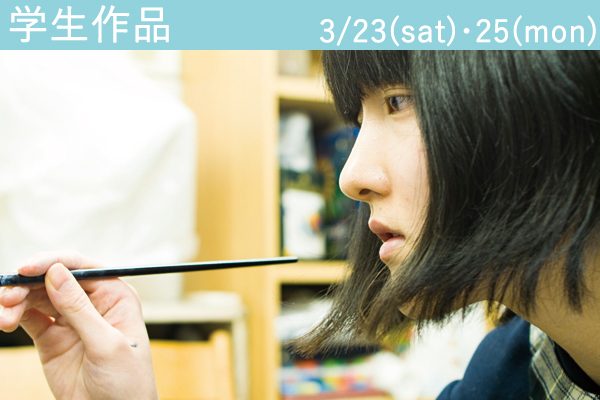 Megumi
(2018 Japan 33min Blu-ray)

Director: Madoka Michioka
Casts: Natsuki Murata, Sayaka Udagawa, Takamichi Masui
Language: Japanese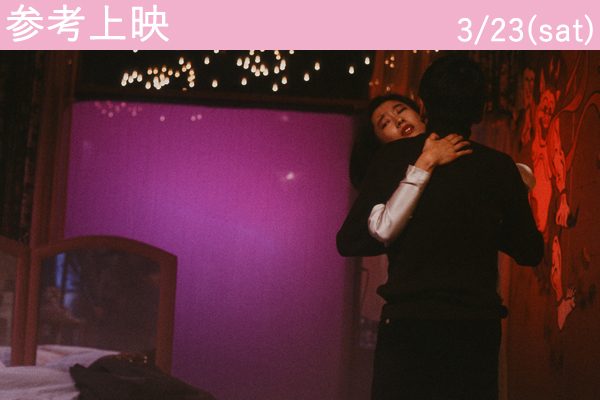 Love Hotel
(1985 Japan 88min 35mm)

Director: Shinji Sômai
Casts: Noriko Hayami, Minori Terada, Kiriko Shimizu
Language: Japanese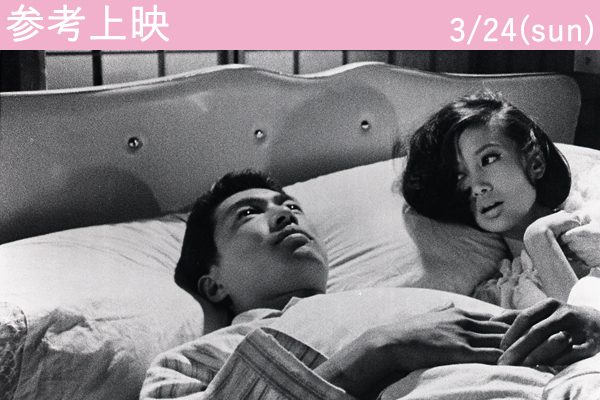 A Story Written with Water
(1965 Japan 120min 35mm)

Director: Kiju Yoshida
Casts: Mariko Okada, Yasunori Irikawa, Ruriko Asaoka
Language: Japanese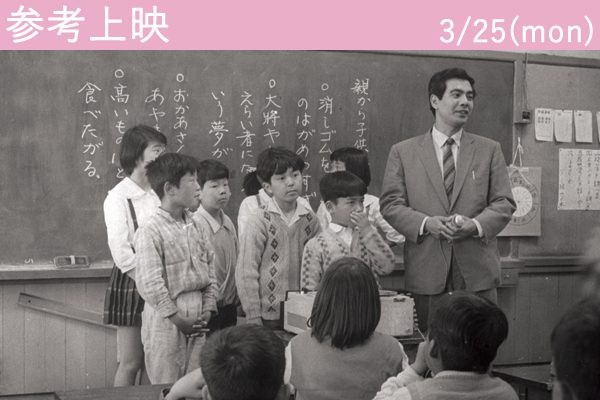 Children Hand in Hand
(1964 Japan 100min 35mm)

Director: Susumu Hani
Casts: Hideo Sato, Yukiko Hojo, Yukio Morihara
Language: Japanese
3/23
Megumi
18:30
Mogura
19:04
Love Hotel
20:05 ~21:33
3/24
Mogura
18:30
Tataete
19:07
A Story Written with Water
20:00 ~22:00
3/25
Tataete
18:30
Mogura
18:57
Children Hand in Hand
19:55 ~21:35
3/30.sat - 4/5.fri
Rainer Werner Fassbinder director special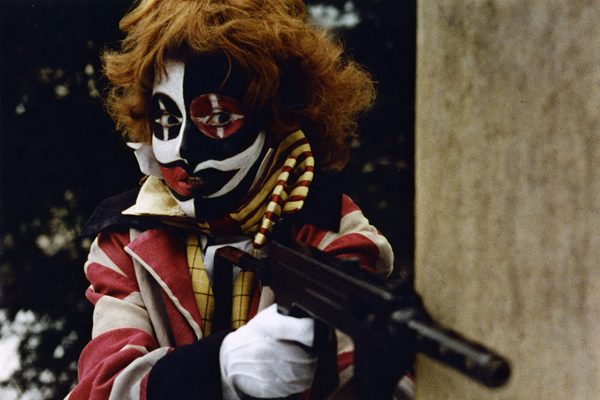 The Third Generation
(1979 West Germany 109min DCP)

Director: Rainer Werner Fassbinder
Casts: Volker Spengler, Bulle Ogier, Hanna Schygulla, Eddie Constantine, Harry Baer
Language: German | English | French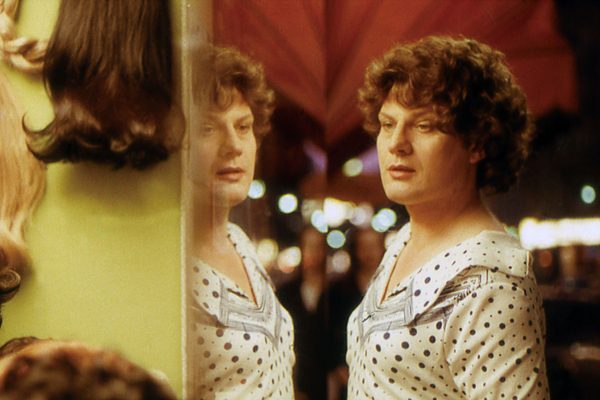 In a Year with 13 Moons
(1978 West Germany 124min DCP)

Director: Rainer Werner Fassbinder
Casts: Volker Spengler, Ingrid Caven, Gottfried John, Elisabeth Trissenaar, Eva Mattes
Language: German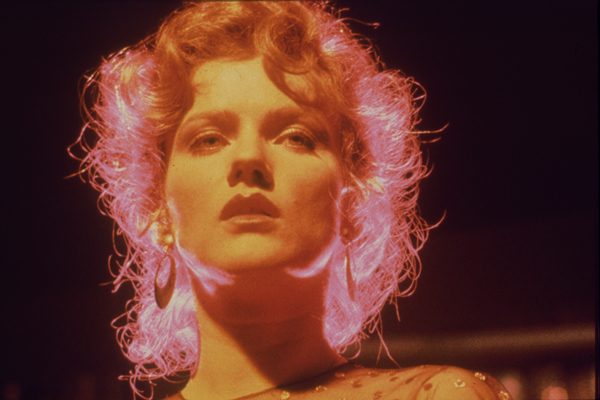 Lora
(1981 West Germany 115min 35mm)

Director: Rainer Werner Fassbinder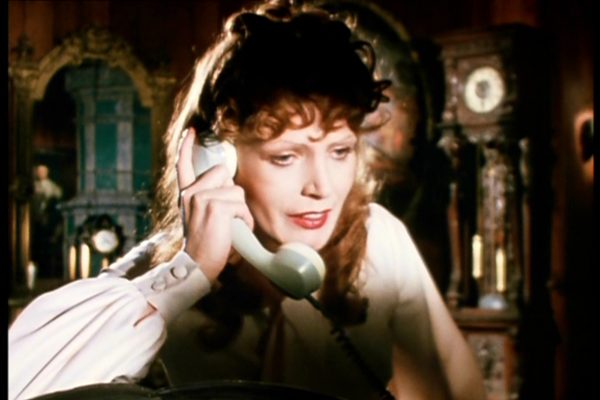 Martha
(1975 West Germany 112min 35mm)

Director: Rainer Werner Fassbinder
Casts: Margit Carstensen, Karlheinz Böhm, Barbara Valentin, Peter Chatel
Language: German | Italian

3/30・4/1・3・5
The Third Generation
10:00
14:15
18:30
In a Year with 13 Moons
12:00
16:15
20:30 ~22:35
3/31・4/2・4
Lora
10:00
14:15
18:30
Martha
12:10
16:25
20:40 ~22:35
4/6.sat - 4/12.fri
Love at Least + Come On, Irene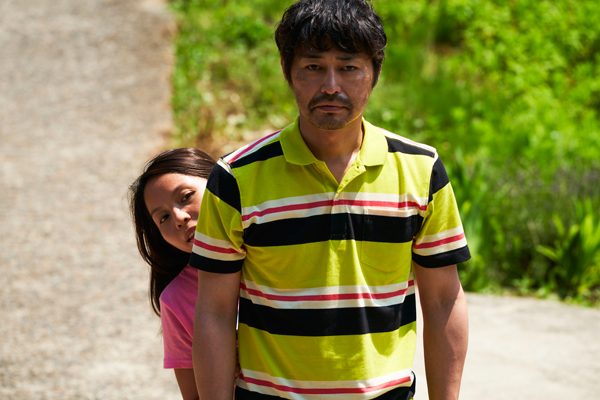 Come On, Irene
(2018 Japan 137min DCP R15+)
Director: Keisuke Yoshida
Casts: Ken Yasuda, Natileigh Sitoy, Hana Kino
Language: Japanese | Tagalog | English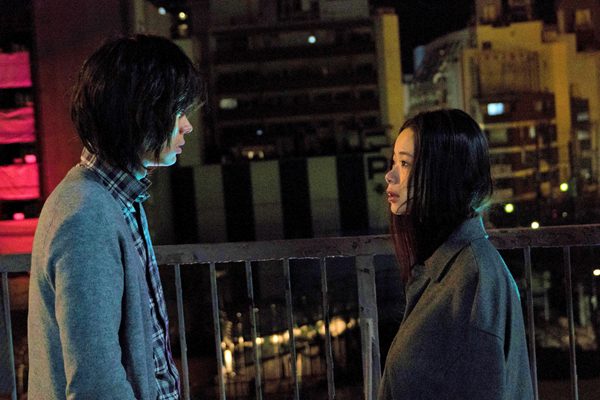 Love at Least
(2018 Japan 109min DCP)
Director: Kôsai Sekine
Casts: Shuri, Masaki Suda, Tetsushi Tanaka
Language: Japanese
4/6~4/12
Come On, Irene
12:45
17:20
Love at Least
10:40
15:15
19:50 ~21:45
4/13.sat - 4/19.fri
Emir Kusturica director special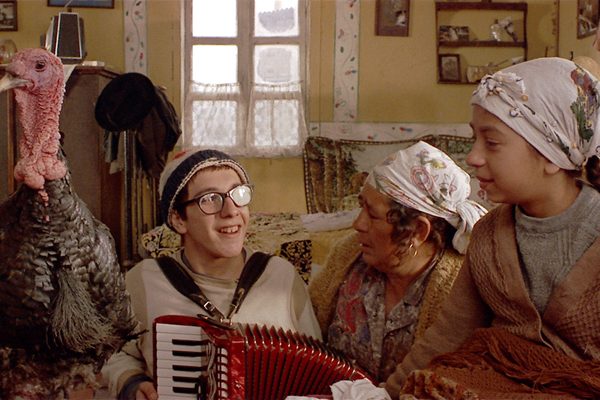 TIME OF THE GYPSIES
(1989 UK | Italy | Yugoslavia 142min DCP)

Director: Emir Kusturica
Casts: Davor Dujmovic, Bora Todorovic
Language: Romany | Serbo-Croatian | Italian | English | German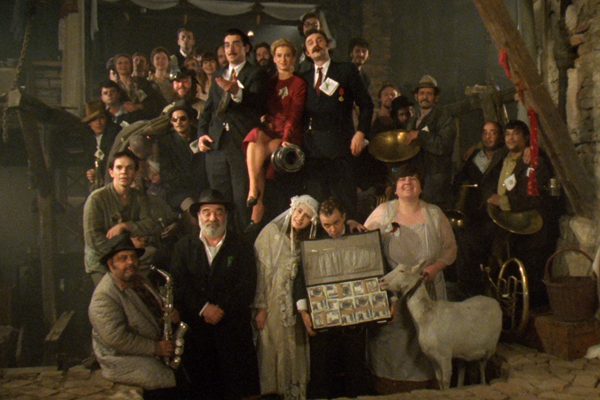 UNDERGROUND
(1995 France | Germany | Hungary  171min DCP)

Director: Emir Kusturica
Casts: Predrag 'Miki' Manojlovic, Mirjana Jokovic, Lazar Ristovski
Language: Serbian | German | French | English | Russian
4/13~4/19
TIME OF THE GYPSIES
10:30
16:20
UNDERGROUND
13:10
19:00 ~21:55
4/20.sat - 4/26.fri
David Lowery × David Robert Mitchell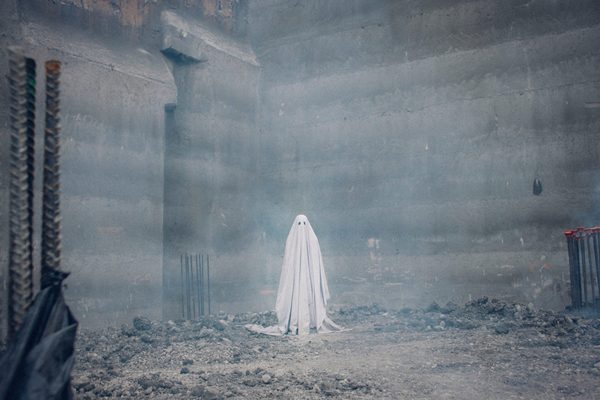 A GHOST STORY
(2017 USA 92min DCP)

Director: David Lowery
Casts: Casey Affleck, Rooney Mara
Language: English | Spanish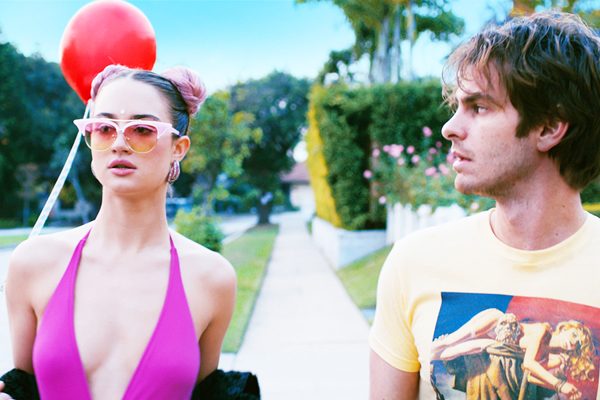 UNDER THE SILVER LAKE
(2018 USA  140min DCP R15+)

Director: David Robert Mitchell
Casts: Andrew Garfield,
Riley Keough
Language: English
4/20~4/22
A GHOST STORY
10:00
14:20
18:40
UNDER THE SILVER LAKE
11:45
16:05
20:25 ~22:50
4/23~4/26
UNDER THE SILVER LAKE
10:00
14:20
18:40
A GHOST STORY
12:35
16:55
21:15 ~22:50
4/27.sat - 5/3.fri
___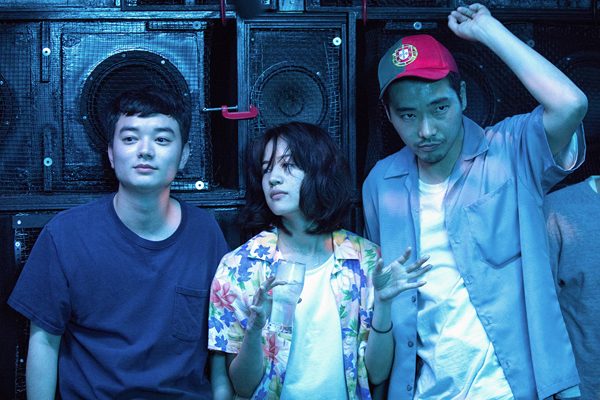 And Your Bird Can Sing
(2018 Japan 106min DCP)

Director: Sho Miyake
Casts: Tasuku Emoto, Shizuka Ishibashi, Shôta Sometani
Language: Japanese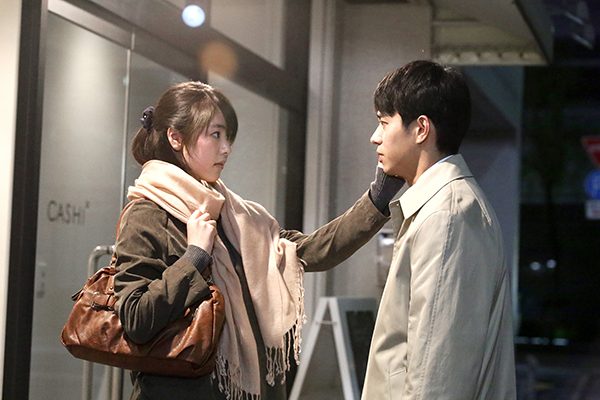 Asako I & II
(2018 Japan 119min DCP)

Director: Ryûsuke Hamaguchi
Casts: Masahiro Higashide, Erika Karata
Language: Japanese
4/27~4/29
And Your Bird Can Sing
10:00
14:10
18:20
Asako I & II
12:00
16:10
20:20 ~22:20
4/30~5/3
Asako I & II
10:00
14:10
18:20
And Your Bird Can Sing
12:10
16:20
20:30 ~22:20
Welcome to Wasedashochiku ~Where the great movies live~
Wasedashochiku is one of the Tokyo's best premier revival movie theaters. Running for over 50 years, Wasedashochiku is proud to bring the finest films from all over the world to Tokyo. All shows are DOUBLE FEATURES, DOUBLE BILLS. We heartily welcome your visit and wish you to have a great entertainment for your life.
ENJOY!

Adimission Price
Adults: 1,300 yen
Seniors (60 and up) and Children (12 and under): 900 yen
Students (w/ID): 1,100 yen
Married Couples (50 and up w/ID): 2,000 yen
Last IPPON(The final show of the day): 800 yen
Movie Day Discount (Every 1st of each month): 800 yen

★All paired films are DOUBLE BILLS: your ticket admits you to BOTH films on the bill. You may also just watch one film if you wish.
★The final show of the day requires a separate ticket called "Last IPPON". It will be available 1 hour before the last film.
Japanese Movie Ratings
PG-12 / PG12 : children under 12 must be accompanied by an adult.
R-15 / R15+ : no person under 15 is allowed to watch the movie.
R-18 / R18+ : no person under 18 is allowed to watch the movie.
Admission Pass
You can make a STOPOVER!

When you go out the theater between movies, please take an admission pass at our information desk. The period of which the tickets and passes valid are only for the day you buy.
Directions
Wasedashochiku is located at 1-5-16, Takadanobaba, Shinjuku-ku, Tokyo.

Tel: 03-3200-8968
The theater is accessible by:

★Takadanobaba Sta. (JR, Seibu Shinjuku Line, and Tozai Subway Line)
★Nishiwaseda Sta. (Fukutoshin Line)
Parking
Parking around the theater is difficult at best. We recommend you to take public transportation to avoid unnecessary stress on your entertainment.
Bicycles and motorcycles are welcome to park in front of the theater.