Paul Thomas Anderson director Special screenings
The Master
(2012 USA 138分min 


)
Time 12:45 / 17:40
Director: Paul Thomas Anderson
Casts: Joaquin Phoenix, Philip Seymour Hoffman, Amy Adams
Language: English
Phantom Thread
(2017 USA 130min 

)
Time 10:20 / 15:15 / 20:10(〜22:30)
Director: Paul Thomas Anderson
Casts: Daniel Day-Lewis, Lesley Manville, Vicky Krieps
Language: English | French
★The short film "Daydreaming," the P.T. Anderson-directed Radiohead video precedes 20:10 "Phantom thread".



Bernardo Bertolucci × Jerzy Skolimowski
The Spider's Stratagem
aka Strategia del ragno
(1970 Italy 99min 

)
Time
【10/27〜29】 12:30 / 16:20 / 20:10(〜21:55)
【10/30〜11/2】 10:40 / 14:30 / 18:20
Director: Bernardo Bertolucci
Casts: Giulio Brogi, Alida Valli, Tino Scotti
Language: Italian
Deep End
(1970 UK | West Germany 92min 

)
Time
【10/27〜29】 10:40 / 14:30 / 18:20
【10/30〜11/2】 12:40 / 16:30 / 20:20(〜21:55)
Director: Jerzy Skolimowski
Casts: Jane Asher, John Moulder-Brown, Karl Michael Vogler
Language: English


Wonderstruck
(2017 USA 117min 

)
Time 12:15 / 16:20
Director: Todd Haynes
Casts: Oakes Fegley, Millicent Simmonds, Julianne Moore, Michelle Williams
Language: Spanish | English
Wonder Wheel
(2017 USA 101min 

)
Time 10:20 / 14:25 / 18:30(〜20:15)
Director: Woody Allen
Casts: Kate Winslet, Jim Belushi, Justin Timberlake, Juno Temple
Language: English

Monsieur Hire
(1989 France 80min 

)
Open 20:30 / Start 20:40(〜22:05)
Director: Patrice Leconte
Casts: Michel Blanc, Sandrine Bonnaire, Luc Thuillier
Language: French
★Special late-show's ticket is 1000 yen.
★Ticket will be available from the day 10:00am.


The Way He Looks
aka Hoje Eu Quero Voltar Sozinho
(2014 Brazil 96min 


)
Time 10:00 / 14:15 / 18:30
Director: Daniel Ribeiro
Casts: Ghilherme Lobo, Fabio Audi, Tess Amorim
Language: Portuguese
Call Me by Your Name
(2017 Italy | France | Brazil | USA 132min 


)
Time 11:50 / 16:05 / 20:20(〜22:35)
Director: Luca Guadagnino
Casts: Armie Hammer, Timothee Chalamet, Michael Stuhlbarg, Amira Casar
Language: English | Italian | French | German | Hebrew


The Florida Project
(2017 USA 112min 

)
Time
Director: Sean Baker
Casts: Willem Dafoe, Brooklynn Prince, Bria Vinaite
Language: English | Spanish | Portuguese
Lady Bird
(2017 USA 94min 


)
Time
Director: Greta Gerwig
Casts: Saoirse Ronan, Laurie Metcalf, Tracy Letts, Timothee Chalamet, Lucas Hedges, Beanie Feldstein
Language: English | Spanish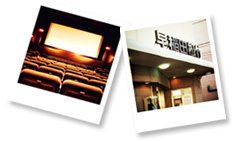 Wasedashochiku is one of the Tokyo's best premier revival movie theaters. Running for over 50 years, Wasedashochiku is proud to bring the finest films from all over the world to Tokyo. All shows are DOUBLE FEATURES, DOUBLE BILLS. We heartily welcome your visit and wish you to have a great entertainment for your life.
ENJOY!

Adults: 1,300 yen
Seniors (60 and up) and Children (12 and under): 900 yen
Students (w/ID): 1,100 yen
Married Couples (50 and up w/ID): 2,000 yen
Last IPPON(The final show of the day): 800 yen
Movie Day Discount (Every 1st of each month): 800 yen
★All paired films are DOUBLE BILLS: your ticket admits you to BOTH films on the bill. You may also just watch one film if you wish.
★The final show of the day requires a separate ticket called "Last IPPON". It will be available 1 hour before the last film.


/

: children under 12 must be accompanied by an adult.


/

: no person under 15 is allowed to watch the movie.


/

: no person under 18 is allowed to watch the movie.


You can make a STOPOVER!
When you go out the theater between movies, please take an admission pass at our information desk. The period of which the tickets and passes valid are only for the day you buy.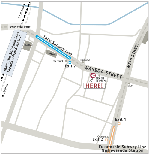 Please click to enlarge.
Wasedashochiku is located at 1-5-16, Takadanobaba, Shinjuku-ku, Tokyo.
Tel: 03-3200-8968
The theater is accessible by:
★Takadanobaba Sta. (JR, Seibu Shinjuku Line, and Tozai Subway Line)
★Nishiwaseda Sta. (Fukutoshin Line)

Parking around the theater is difficult at best. We recommend you to take public transportation to avoid unnecessary stress on your entertainment.
Bicycles and motorcycles are welcome to park in front of the theater.